Van Haaften Plumbing & Heating has been faithfully serving the Pella and Knoxville area since 1949 and continues to provide high quality service, repair and installation services. We truly care about our customers and the community we live and work in. Your comfort is as important to us as it is to you. We have a professional, knowledgeable and fully trained staff, so you can trust in the quality of our work. We're committed to getting the job done quickly and correctly 100% of the time.
We carry innovative, high-end Lennox® products that will help your HVAC systems run more efficiently and more reliably than the competition. Pair high-technology products with our outstanding repair and maintenance service, and you've found a match made in HVAC heaven. Our friendly technicians make repair challenges look easy – so you'll be able to get back to a relaxing and comfortable home in no time. We aim to exceed your expectations by providing you with a quality product, industry expertise and outstanding customer service.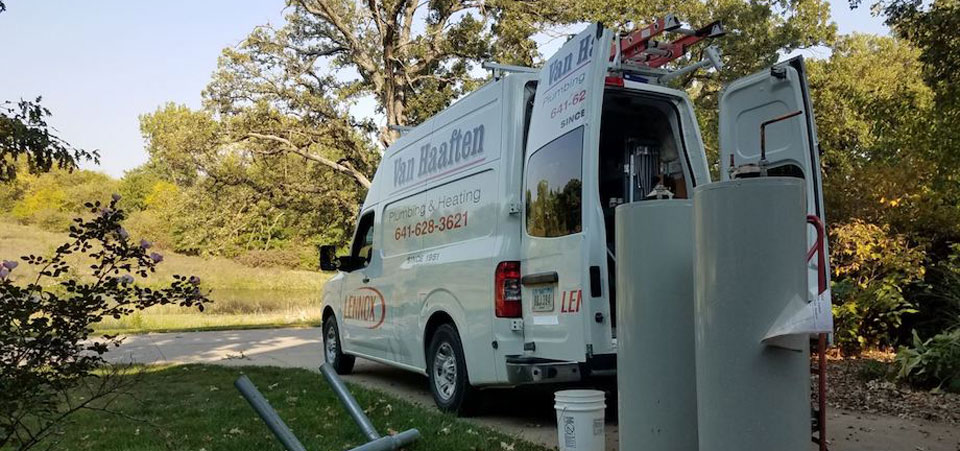 We are also heavily involved in our community—our employees are Pella Chamber of Commerce members, Pella High School show choir supporters, Tulip Time supporters and Pella Sports Park donors, just to name a few.
Van Haaften Plumbing & Heating is right here in Pella to meet your heating, cooling and plumbing service and product replacement needs. Quality, Dependability, Reliability. That's our way. Give us a call at 641-628-3621 or schedule an appointment online to learn more.